Bemboka Pie Shop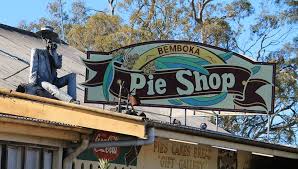 Contact details
Address

82 Loftus St Bemboka New South Wales 2550

Phone
There's always time for something tasty at the Bemboka Pie Shop.
You love the pies and sausage rolls but there's a lot more to tempt your taste buds like cakes, pastries, biscuits, freshly baked bread and great coffee too!
It's all here ready and waiting for you now at the Bemboka Pie Shop.
Fill your nose with the wonderful aroma and savour the taste of those famous baked goods.
All made fresh every day by the team at the Bemboka Pie Shop open 7 days a week. Find them on Facebook.