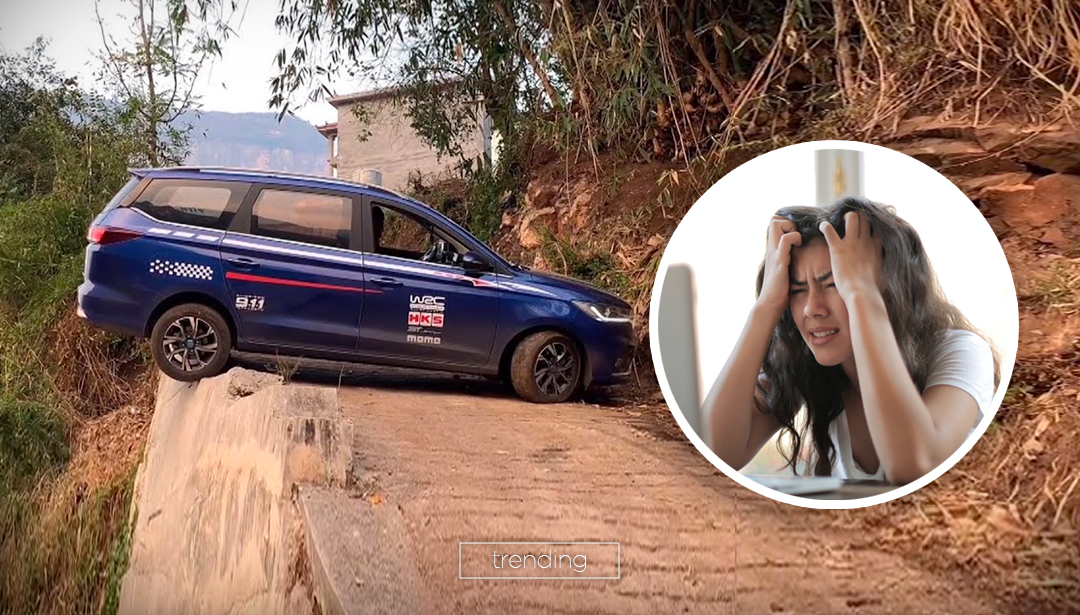 Watch this death-defying driver perform the riskiest U-turn you've ever seen.
---
In a video shared to social media, a daredevil driver can be seen conducting a near-impossible u-turn on a small road, along the edge of a cliff.
Rumoured to be somewhere in Hong Kong, the laneway appears to be right on the edge of a sheer drop.
Article continues after this ad
Advertisement
In the hair-raising manoeuvre, the vehicles' wheels are continuously centimetres away from slipping off the side of the cliff.
The driver – who undoubtedly has nerves of steel – successfully turned his vehicle around within two minutes, completing a 20-something-point turn.
The clip has put many viewers on the edge of their seats, with one Youtube user admitting, "my heart pounds at each turn."
"What if there's another car approaching and unaware of the one being reversed?," he continued, "too risky, in my opinion".
"Life is much more precious than a reverse turn!," said another.
Article continues after this ad
Advertisement
While one viewer commented, "I am impressed with his driving skills; I am most impressed with his insanity."
"Sometimes people are healthy and happy, but they have to find creative ways to put that in jeopardy."

Wanna know the worst part?
Turns out this crazy driver puts himself (and his people mover) into these sticky situations on purpose!
Browse his Youtube Channel, DrivingSkill, for a short moment and you'll find a collection of similarly risky manoeuvres.
Article continues after this ad
Advertisement
Images: DrivingSkill / YouTube & Andrea Piacquadio / Pexels