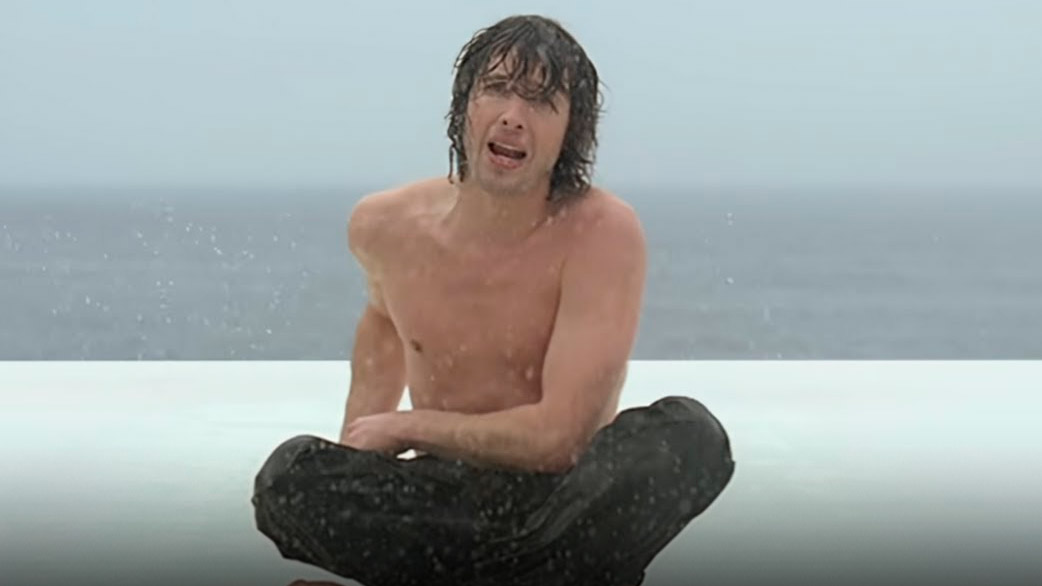 James Blunt's confirmation on the meaning behind his hit song, "You're Beautiful" has left his fans shocked again after learning the creepy reasoning behind the song. Although a popular wedding song, he revealed the tune is not so romantic after all.
Joining me tonight for the last show of the series are the brilliant @Kathbum and @JamesBlunt at 940pm @ITV @WeAreSTV #thejohnbishopshow pic.twitter.com/iTnwq3Cw1N

— John Bishop (@JohnBishop100) February 12, 2022
Appearing on ITV's The John Bishop Show alongside comedian Katherine Ryan, Blunt was addressed by Bishop saying the meaning behind the song is quite ironic when you understand the meaning behind it because it's not really a love song. Bishop says:
Article continues after this ad
Advertisement
"You are recognised obviously as being a songwriter, but that "You're Beautiful" is iconic which is quite ironic when if you know the words of it, because it's not essentially a love song."
Blunt clarifies that the song isn't indeed romantic and it's actually about him being high and stalking someone's girlfriend on a train. He explains:
"It's not that romantic is it? No. It's about me being high as a kite, stalking someone else's girlfriend on the underground."
He continued to joke that people play it at their weddings"
"But people play it at their weddings and I'm thrilled for them."
Article continues after this ad
Advertisement
The song was released in 2005 and was a hit for Blunt, reaching number one in the US and the UK and also peaked at number two in Australia.
Bishop expressed the point that it's been around for a while saying, "It's been around now for 16 years, 17 years…" in which Blunt joked, "Long old time yeah… I'm on a 'Greatest Hits' tour at the moment, well actually the real title is "Great HIT" tour obviously."
Blunt did reveal the meaning behind the song in a 2006 interview with Oprah, saying "It's kind of miserable. It was about seeing my ex-girlfriend on the Underground in London with her new man, who I didn't know existed. She and I caught eyes and lived a lifetime in that moment, but didn't do anything about it and haven't seen each other since."
The revelation isn't completely new, with Blunt telling The Guardian in 2020 "It's always been portrayed as romantic, but it's actually a bit creepy… "It's about a guy (me) who's high and stalking someone else's girlfriend on the subway. But everyone has those moments where you wonder: 'What if I'd said something?'"
He also revealed he went home and wrote the words to "You're Beautiful" in two minutes. Twitter reacted to the revelation, one even saying the news had turned them into a new fan.
Article continues after this ad
Advertisement
Ok I was this years old when I found out You're Beautiful by @JamesBlunt is not a love song, but about him stoned stalking a girl.
I hated that song. I hated James Blunt. Now bluntly (bad!!) I'm a fan! #whoknew #johnbishopshow

— Jay Ξvans (@JayEvansPR) February 12, 2022
Just read the lyrics of @JamesBlunt You're beautiful- it really is about a high stalker 🤯 #TheJohnBishopShow

— Rita Griffin 💚 🌹 💙 (@rtgrffn) February 12, 2022
Others had already tweeted about the song's meaning before his recent interview, sharing the lyrics made it obvious the song wasn't romantic at all.
I always find James Blunt's You're Beautiful an odd choice… like, did you guys actually listen to those lyrics? You know it's about a bloke who's high, lurking around and stalking someone, right?

— Georgina Adlam (@GeorginaAdlam) February 9, 2022
Am I the only person who understood that James Blunt's "You're Beautiful" was about a guy stalking a girl in the subway while he's high off his ass YEARS beforehand?

— MekaNerd (@MekaNerd) February 13, 2022
Article continues after this ad
Advertisement
Now listeners know the true meaning behind the song, does it make the song creepier or does it leave it up for interpretation? Can it still be considered romantic? Take a look at the lyrics for yourself!
My life is brilliant, My life is brilliant
My love is pure, I saw an angel, Of that I'm sure
She smiled at me on the subway, she was with another man
But I won't lose no sleep on that, 'Cause I've got a plan
You're beautiful, You're beautiful, You're beautiful, it's true
I saw your face in a crowded place, And I don't know what to do, 'Cause I'll never be with you
Yes, she caught my eye, As we walked on by, She could see from my face that I was ******* high
And I don't think that I'll see her again, but we shared a moment that will last 'til the end
You're beautiful, You're beautiful, You're beautiful, it's true
I saw your face in a crowded place, And I don't know what to do, 'Cause I'll never be with you
Article continues after this ad
Advertisement
You're beautiful, You're beautiful, You're beautiful, it's true
There must be an angel with a smile on her face, when she thought up that I should be with you
But it's time to face the truth, I will never be with you
Image Credit: (James Blunt / Youtube)