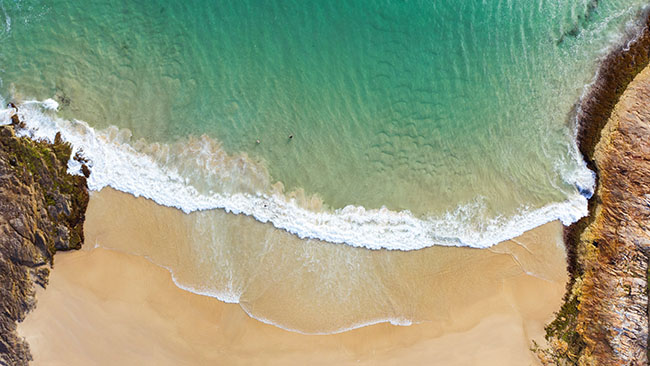 Did you know Australia has the largest number of beaches of any country in the world with close to 12,000 of them?
So imagine how tricky it is to make a shortlist of the top 20 best beaches every year.
But the ranking of the Best Australian Beaches 2022 has now been released and boy are we ready for a swim! Let's hope summer goes on and on and on…
Article continues after this ad
Advertisement
Each of the 20 winners look amazing and there's something in each state for everyone.
Misery Beach, near Albany in WA, has taken out the #1 spot for the best beach in 2022 and is described as 'picture perfect'. See it below.
The ranking is compiled each year by Australian coastal veteran and Tourism Australia appointed Friend of Australia and beach expert, Brad Farmer AM. Farmer has been writing about beaches for almost 40 years and has visited most of Australia's accessible beaches in his research travels. (What a job! Where do we sign up?)
This year's list of winners focuses on nature-based locations, many quirky spots within easy reach of cities, and also celebrates the significant cultural value of the coast to Australia's First Nations people.
ACT/New South Wales had the highest number of top beaches, earning six spots in the ranking, while the sunshine state of Queensland had four. And one beach definitely requires a plane (or boat) ride – check out number 20 for details.
Article continues after this ad
Advertisement
Here's the full ranking followed by a breakdown by state below that.
How many have you been to?
1. Misery Beach, Albany, WA
2. Horseshoe Bay, South West Rocks, NSW
Article continues after this ad
Advertisement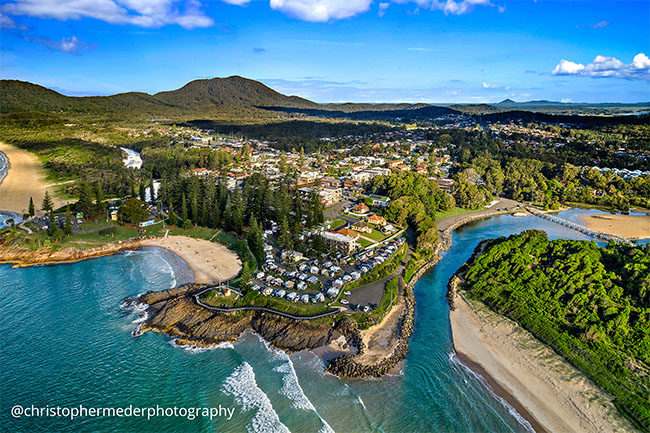 Surrounded by towering Norfolk Pines, with idyllic picnic spots and holiday cabins, it's just a casual stroll from the quaint coastal village of South-West Rocks. There are rainforest walks, mountains to climb and many more great beaches here within a short drive. Surfboards, SUP's and fishing gear are essentials to pack, or golfclubs for the 4-star SWR Country Club.
3. The Spit, Gold Coast, QLD
The Seaway Promenade at the Top of The Spit provides a wide, 670 m long accessible pathway, enabling visitors to reach the eastern end of the southern Seaway wall with its spectacular views of the Gold Coast skyline. Whether it's walking your dog, getting wet or launching your boat in the Broadwater, The Spit really has something for everyone.
4. Flaherty's Beach, Yorke Peninsula, SA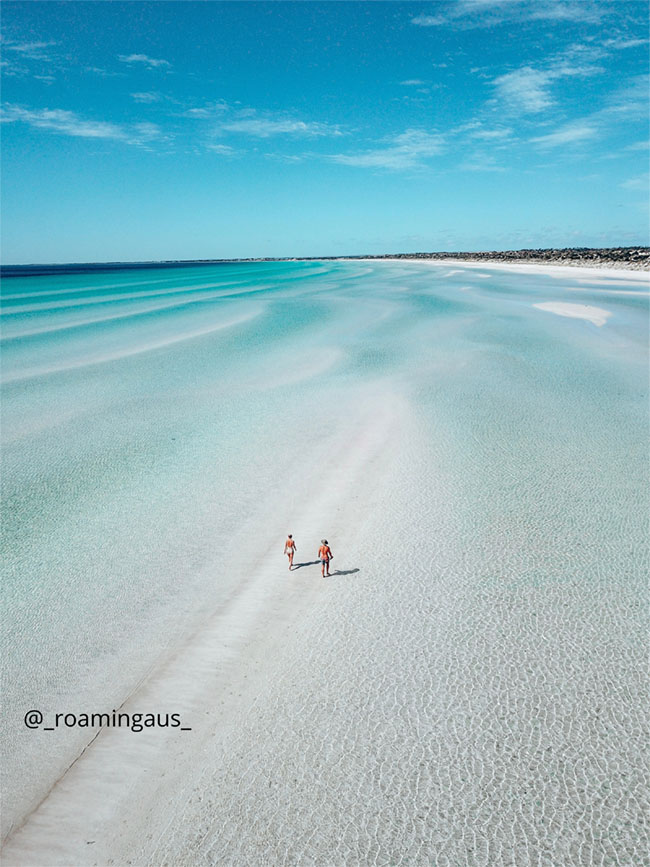 Featuring dazzling turquoise waters and white sand reminiscent of the Maldives, the generously wide beach is beloved by beachcombers and four-wheel drivers alike. The safe undulating shallows can stretch some 800m into clear waist-deep waters, and the beach is dog-friendly.
Article continues after this ad
Advertisement
5. Loch Ard Gorge, Port Campbell, VIC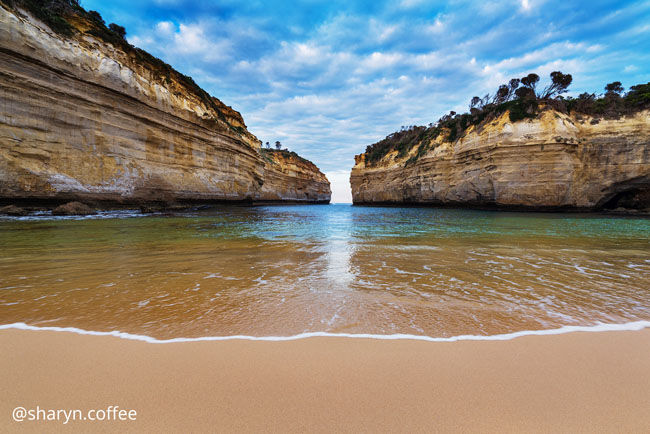 This beach is one of the great tourism drawcards along the iconic Great Ocean Road. Tucked deep beneath the towering coast within the Port Campbell National Park, this
is one of Australia's most spectacular and alluring beaches, an enchanting sandy chasm enclosed in a natural amphitheatre of ochre-hued cliffs and blue-jewelled water. The raging sea bursting through the narrow opening is a sight to behold, but its wild waves, steep drop off and cold water make it unsafe for swimming.
6. The Neck, Bruny Island, TAS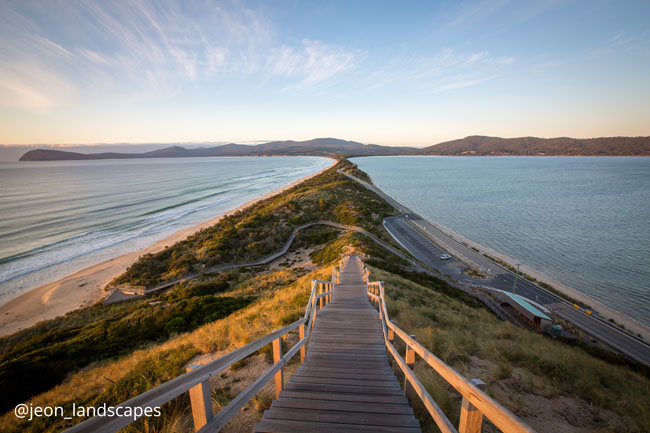 Bruny Island keeps popping up on the Best Australian Beaches radar, for good reason. Of our 8,222 islands, this island off an island off an island, is a Tassie treasure offering beautiful beach escapes and compelling insight into Indigenous and early European convict history. The Neck is an 7km isthmus, a stretch of sand that connects North and South Bruny Islands, and the stunning view it provides is a social media favourite.
7. Blue Pearl Bay, Whitsundays, QLD
Article continues after this ad
Advertisement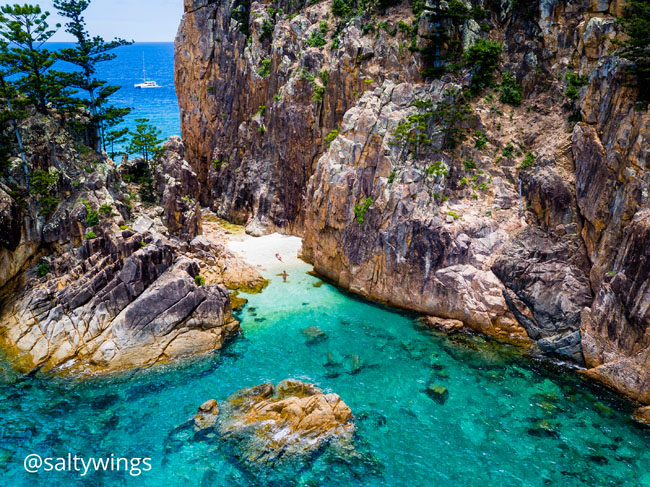 Blend Caribbean and Mediterranean vibes and you'll get a sense of this pearler tucked away in the Whitsundays sure to quench any salty explorer's aquatic thirst. Blue Pearl Bay is one of only four or maybe five beaches on Hayman Island's 8.5 km coast. Nearby Honeymoon Beach is the tiny enclave pictured. The coral and marine life in this pristine marine park is dazzling, with day tours and overnight boats visiting Blue Pearl Bay for snorkelling and scuba diving.
8. Depot Beach, South Coast, NSW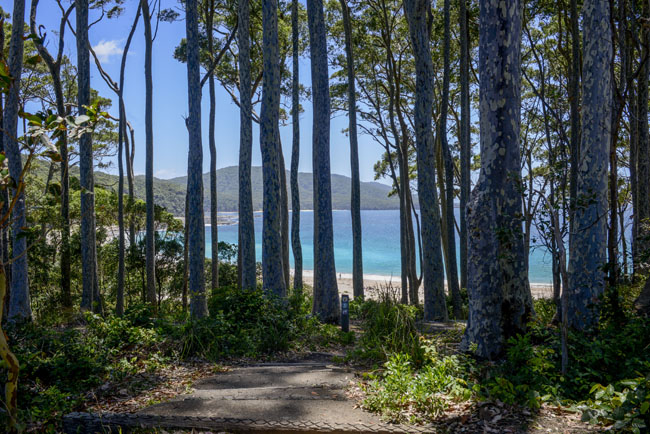 Choosing the best is really a matter of personal taste, but if you like your beaches pristine and uncrowded, then this treasure within Murramarang National Park must be listed right up there. Depot Beach's many charms include a quaint two street village, simple cabins and beachside camping, a coastal rainforest walk and a sublime stretch of beach for swimming, fishing and great snorkelling amid the rocks
9. Murrays Beach, Jervis Bay Territory, ACT/NSW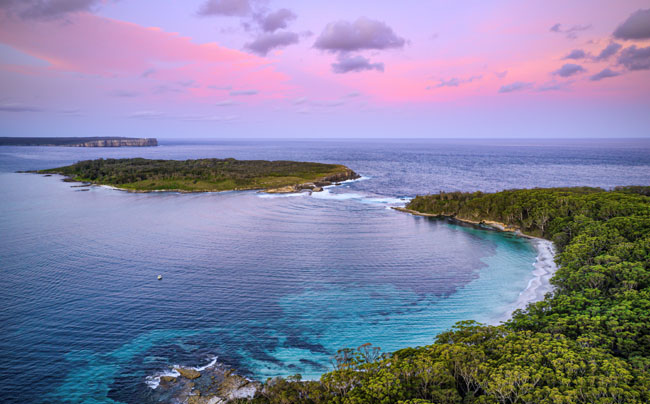 Jervis Bay is considered one of the most beautiful, large natural bays anywhere on the Australian coast. Officially maintained by the Australian Capital Territory, but many hours from Canberra, the expansive bay is lined with arguably Australia's whitest sand and offers dependably safe swimming waters. Murrays is also protected by Bowen Island, which the beach looks out upon over the wide J-Bay entrance channel. Nearby, you'll find sea caves, a boat ramp and peaceful bush walking tracks.
Article continues after this ad
Advertisement
10. Dundee Beach, Darwin, NT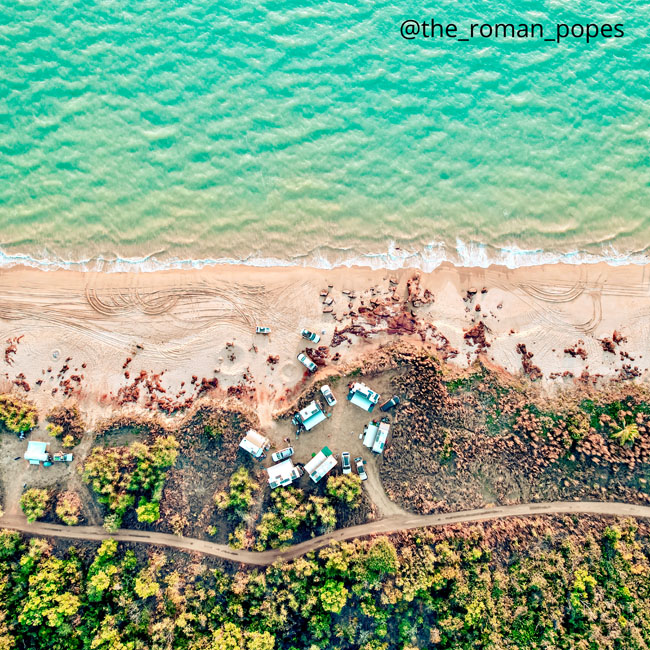 It's called Dundee, and yes, it's home to crocs, quite large ones, and yes, its name is derived from the popular film. The small coastal hamlet boasts, exceptional fishing, crabbing, birdwatching, a public boat ramp, organised fishing charters, a popular but low-key lodge and regular beachfront markets. The surrounding area includes a diverse range of wildlife and habitats, from monsoon forests and savannah woodlands to mangroves, wetlands and estuaries.
11. Dudley Beach, Newcastle, NSW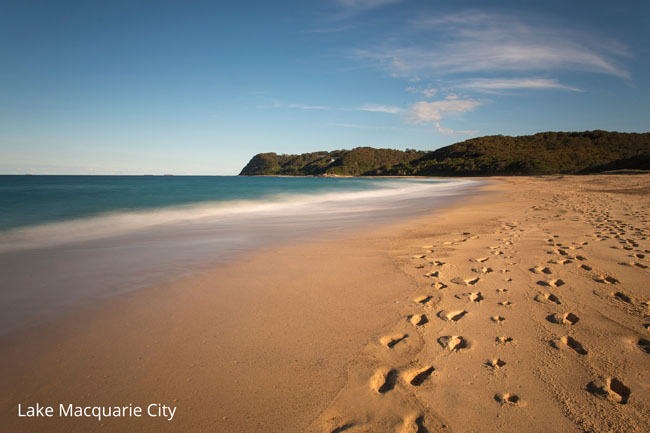 Only a few seasoned coastal insiders know of Dudley Beach, one of Newcastle's best kept secrets. But with its wide-open spaces, long golden beach and verdant green foreshore, there's plenty here to share. Dudley Beach provides a fantastic escape for walking, beachcombing, surfing, fishing or simply exploring. Its peaceful walking tracks wind through some of the last protected remnants of coastal rainforest in the region.
12. Thompsons Beach, Cobram, Rural, VIC
Article continues after this ad
Advertisement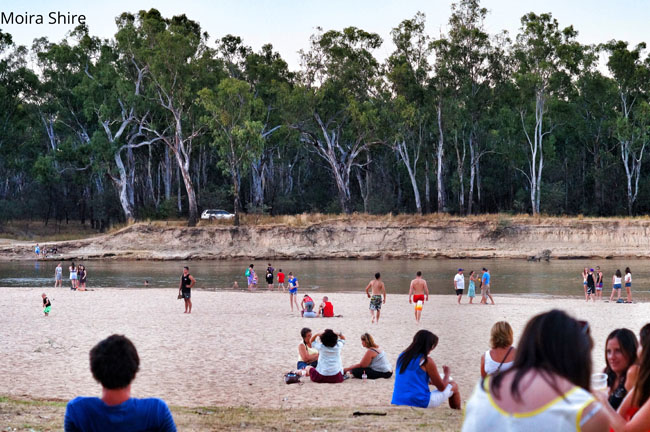 Thompson's Beach has been chosen from the 100 or so beaches on the banks of the mighty Murray River for 2022. Here you can swim from the charming town of Cobram in northern Victoria, across some 50 metres at the river's bend and enter NSW. Claimed by locals to be Australia's largest inland beach, it's a tranquil setting amid towering red river gums, where koalas are often spotted along with the ambient sound of around 90 native bird species. It's a paradise for swimming, fishing, walking, boating, canoeing, volleyball, beach cricket and picture perfect for riverside picnics.
13. Coogee Beach, Perth, WA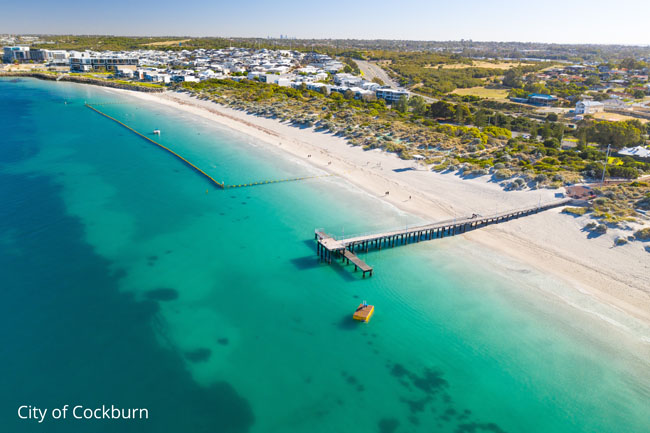 A 300 metre eco shark barrier is just one of the numerous reasons this west coast gem attracts swimmers and beachgoers year-round. With Rottnest and Garden Islands hovering on the horizon, its iconic jetty, fun summer pontoons, grassy parklands, BBQs and handy parking, Coogee attracts weekend crowds to its alluring swimming waters. There's even a half-sunken shipwreck to explore; you are welcome to snorkel the wreck, but care and awareness of ocean conditions is required.
14. Mots Beach Marlo, VIC
Article continues after this ad
Advertisement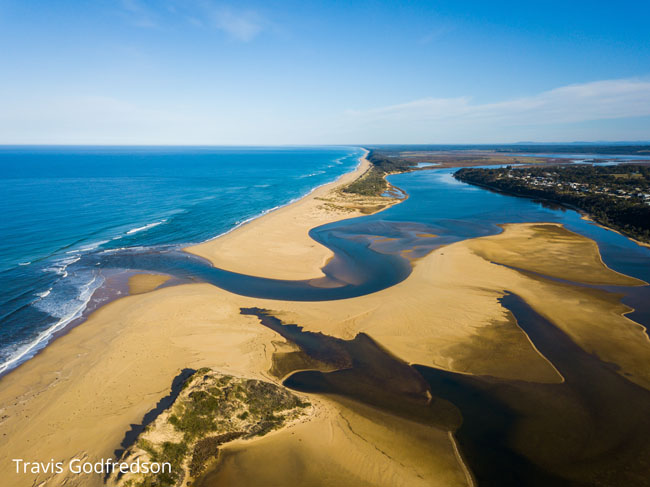 Mots Beach is where the legendary Snowy River meets the Great Southern Ocean, where the spring thaw sees molten snow from the Victorian Alps mix with salty ocean in the heart of East Gippsland. The nearby village of Marlo provides a comfortable base for a weekend of exploring one of the most secluded and sublime beach escapes in Australia. While swimming in the estuary is popular, the beach proper can be reached on low tide in knee deep water. This is the traditional lands of the Gunai Kurnai people, requiring respect for flora and fauna, particularly in the adjoining National Park.
15. Alexandria Bay, Noosa, QLD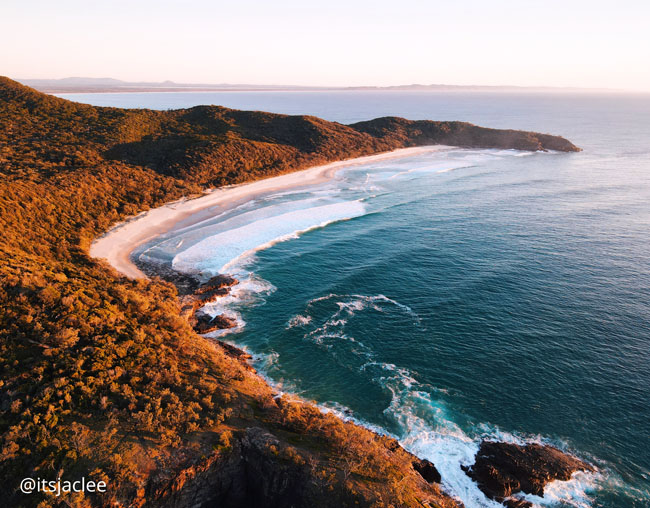 One of 20 or so 'free' beaches in Australia, Alexandria Bay must rate among the finest 'clothing optional' beaches in the world. While this is not officially designated as a clothing optional beach, authorities have turned a blind eye for decades, and A-Bay has an especially large LGBTQIA+ following. Noosa, a World Surfing Reserve, offers five square kms of superb coastal and forest walking trails through the National Park. There are no amenities on the beach, and signs in the park advise swimmers to be cautious of the
strong surf and rips.
16. Emu Bay, Kangaroo Island, SA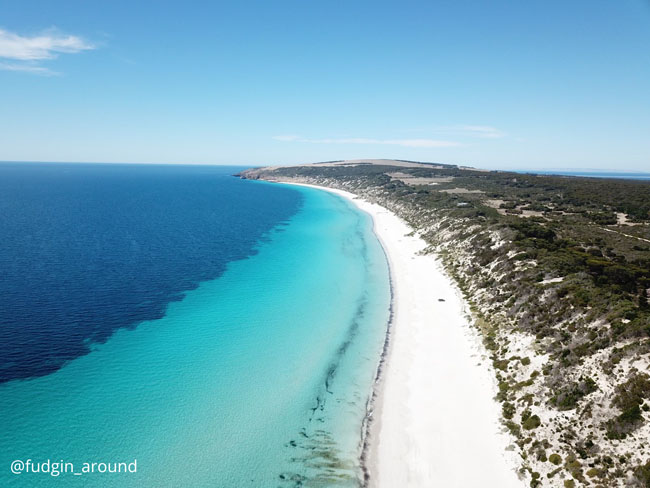 Australia's third largest island is blessed with pristine wilderness and wildlife, but it's her 50 unique beaches that have modern day explorers in raptures. KI's hilly interior is surrounded by 540kms of varied coastline, from the wildly rugged and swell-battered south coast to the protected bays and coves of the north-east. Emu Bay, on the north coast, is the only beach with direct 4WD beach access and it's only 13 km from the main township of Kingscote. It's the locals' favourite, beloved for its towering dunes, four km sweep of fine white beach, safe swimming waters and quaint jetty, built in 1918.
Article continues after this ad
Advertisement
17. Lake Wabby K'Gari (Fraser Is), QLD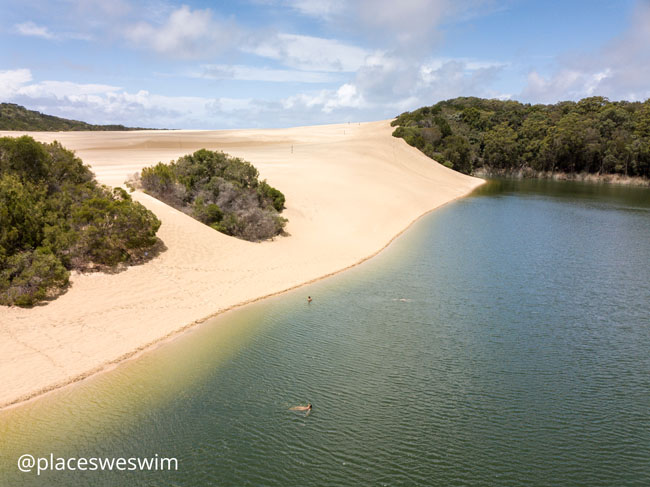 Fraser Island was recently rechristened K'gari (pronounced 'Gari') meaning 'Paradise' in First Nations' Butchulla language. It is also a UN World Heritage site, as the world's highest and largest sand island. Lake Wabby's emerald green waters hover at around 24 degrees Celsius year-round, an alluring oasis amid the sand dunes. These ephemeral lakes are gradually disappearing year by year, consumed by sand drift from the prevailing easterly winds. There are no amenities, so take out what you take in.
18. Congwong Beach, Sydney, NSW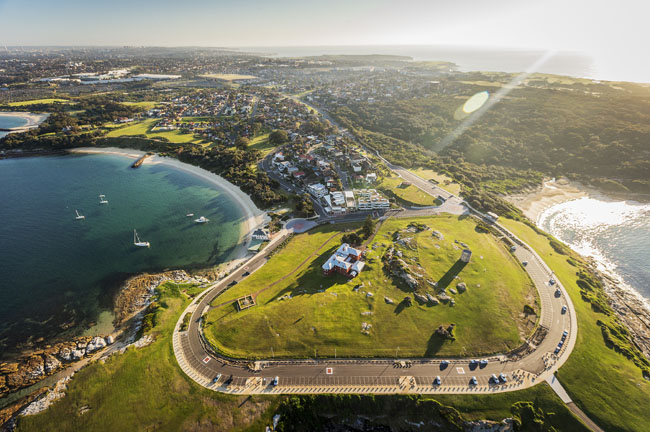 While there is a selection of other beaches in the southern Sydney urban vicinity, this south-facing gem is the cleanest, most family friendly and least crowded, especially during the week. There are delightful bush tracks to explore, one which leads east to the adjoining Little Congwong Beach, the much visited and unofficial 'clothing optional' beach of sublime beauty. There are spectacular views and short walk brings you to Bare Island Fort, the location for Hollywood film Mission Impossible. If you have more time, bring snorkelling gear or a fishing rod. Over 30 Aboriginal sites have been recorded in this National Park, including rock art and engravings
19. Jellybean Pool, Blue Mountains, NSW
Article continues after this ad
Advertisement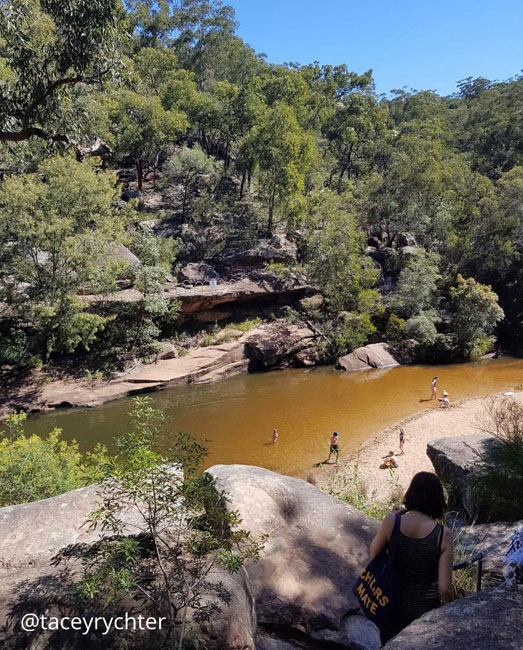 This waterhole is known as one of the top swimming spots in the wildness of the Blue Mountains National Park. But it attracts throngs of day trippers and locals so early mornings and late afternoons, or the cooler months outside of Summer, are the best times to enjoy this pristine location in greater serenity. Or for more seclusion go to the nearby Blue Pool or Glenbrook Gorge. The many delights of the Blue Mountains, walking trails and scenic lookouts make it a beach excursion with a difference.
20. Ethel Beach, Christmas Island, IOT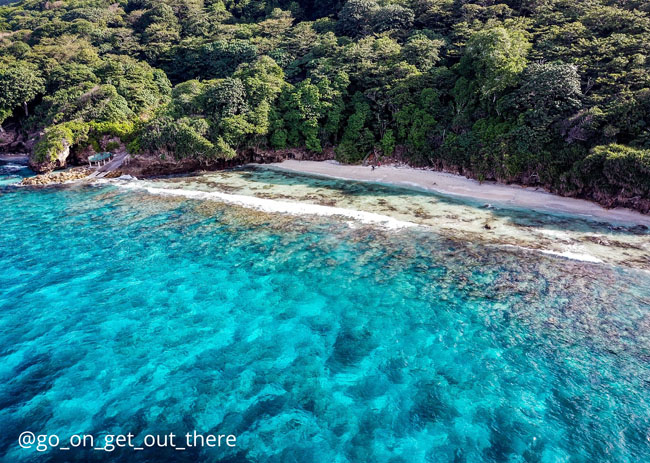 While many associate Christmas Island with its Detention Centre, its natural assets are perhaps less well-known. Ethel Beach is fringed by dense, over-hanging, tropical
foliage and strewn with coral, its clear tropical waters ideal for snorkelling or swimming. A boat ramp leads from the car park down to the beach and a freshwater shower allows you to rinse off after a dip. Bring a snorkel and mask or a picnic lunch and be prepared to share the beach with curious crabs, not crowds.
And here's the state breakdown so you can find out what's in your own backyard first!
Western Australia
Misery Beach, Albany
Coogee Beach, Perth
Article continues after this ad
Advertisement
ACT/New South Wales
Horseshoe Bay, South West Rocks
Depot Beach, South Coast
Murrays Beach, Jervis Bay Territory
Dudley Beach, Newcastle
Congwong Beach, Sydney
Jellybean Pool, Blue Mountains
Queensland
The Spit, Gold Coast
Blue Pearl Bay, Whitsundays
Alexandria Bay, Noosa
Lake Wabby K'Gari (Fraser Is)
South Australia
Flaherty's Beach, Yorke Peninsula
Emu Bay, Kangaroo Island
Victoria
Loch Ard Gorge, Port Campbell
Thompsons Beach, Cobram, Rural
Mots Beach Marlo
Tasmania
The Neck, Bruny Island
Article continues after this ad
Advertisement
Northern Territory
Dundee Beach, Darwin
Christmas Island
Ethel Beach
Main image: Horseshoe Bay, South West Rocks, NSW (Credit: Destination NSW)