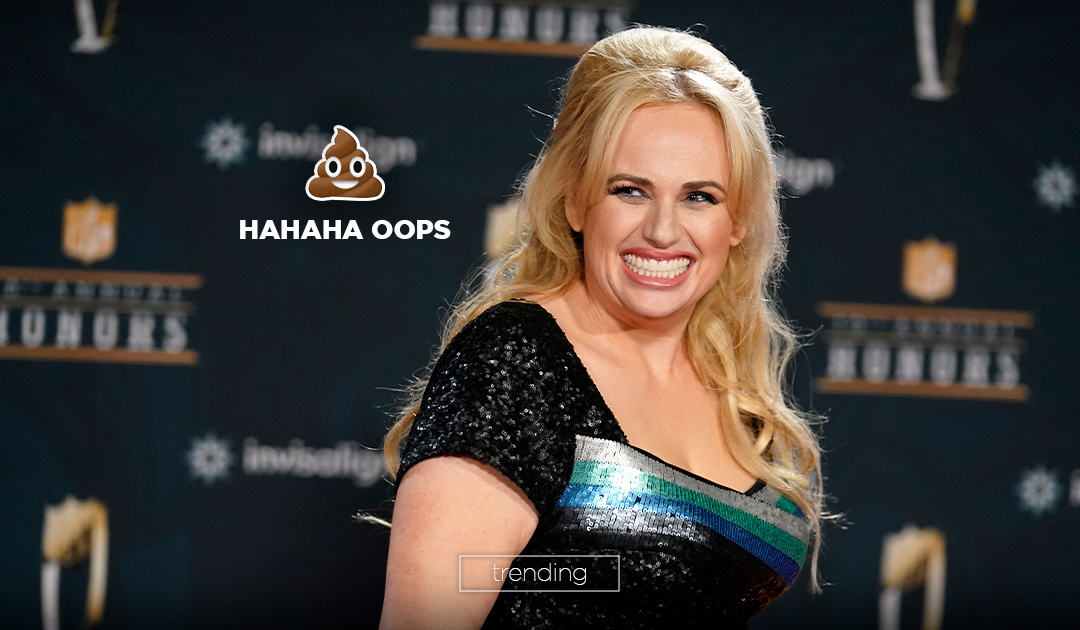 Rebel Wilson's cringe-worthy confession: "It hit me, and it was all inside, and it just had to come out!"
During a conversation with Brittany Hockley and Laura Byrne on their podcast Life Uncut, Rebel Wilson admitted to popping a squat in a stranger's front yard to conduct some emergency business.
The 41-year-old actress and comedian explained that during a bad day, she ordered a 'whole pizza for lunch' and 'like a 2 litre of Pepsi' and 'just downed it.'
Expectedly, the binge-fest made her feel even worse about herself so she took a walk in the fresh air to alleviate her slump.
"So, I go on the hike and you know, it's hiking up hill, and I was feeling very sluggish after eating probably thousands of calories," Wilson explained.
"I start coming down the hill and there's kind of like, houses between my house and the park."
"And then I like, just get this instant feeling like I gotta go to the toilet," with Rebel adding that she knew she wouldn't be able to make it home in time.
"It hit me, and it was all inside, and it just had to come out," she exclaimed.
Bearing in mind, this was after her breakout in the hit movie Bridesmaids starring Kristen Wiig and Melissa McCarthy.  
"I'd been in the movie Bridesmaids so I was kind of recognizable," and allegedly looked "feral" dressed in exercise gear.
"I'm in a residential street, there's houses on both sides and I'm like, 'Okay I gotta go, should I just ask somebody?'".
"Then I was like, what am I gonna do, just knock on their door and say 'can I use your toilet'? What do you do, what do you do!".
Weighing up her options Rebel knew that she couldn't request to use a stranger's bathroom, nor would she make it to the toilet at the park across the road in time.
"I was trying to hold it in, and I couldn't," Wilson admitted.
"So, I'm just going to have to go in somebody's front yard, I just had to."
"I saw this nice house, but there wasn't any coverage, it wasn't like there were any shrubs and bushes you could hide behind."
The Pitch Perfect star then confessed she ended up squatting on a random person's front lawn to do her business in the wide open.
Thankfully she wasn't spotted by the paparazzi, and a visitor of the neighbour's house who had just pulled up failed to see her.
"So, I just pulled up my pants and left."