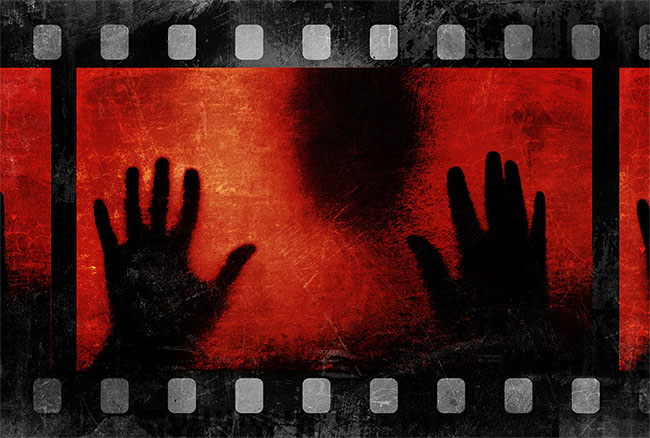 Love a good horror flick?
A company in the US is looking to pay someone $1,800 to watch some of the scariest horror movies ever made while having their heart rate monitored.
The company, FinanceBuzz, is trying to find out if "high-budget horror movies deliver stronger scares than low budget ones."
More money, more scares right? Maybe not... 
The Horror Movie Heart Rate Analyst (how's that for a job title on your CV?) will have to sit through 13 high and low budget movies while wearing a FitBit to record their heart rate. They'll also be asked to predict the budgets of each movie.
Unfortunately it's not open to applicants outside of the US but we're curious to know: have you seen any of the movies on their list and which ones did you think were the scariest?
(After the list we'll reveal the budgets of each one...so keep scrolling.)
The 13 movies
1. Saw
2. Amityville Horror
3. A Quiet Place
4. A Quiet Place Part 2
5. Candyman
6. Insidious
7. The Blair Witch Project
8. Sinister
9. Get Out
10. The Purge
11. Halloween (2018)
12. Paranormal Activity
13. Annabelle
The budgets of each movie
And here's the list again, ranked by their budget in Aussie dollars.
And yes, those last two are correct, we didn't accidentally forget to add a few zeroes. Were you surprised by any?
1. A Quiet Place Part 2 - $84 million
2. Candyman - $41 million
3. A Quiet Place - $23 million
4. Halloween (2018) - $21 million
5. Annabelle - $9 million
6. Amityville Horror - $6.5 million for the original movie made in 1979 (the budget for the 2005 version was $25 million just for comparison)
7. Get Out - $6.2 million
8. The Purge - $4.1 million)
9. Sinister - $4.1 million
10. Insidious - $2 million
11. Saw - $1.65 million
12. The Blair Witch Project - $413,000
13. Paranormal Activity - $21,000
Image: adike / Shutterstock