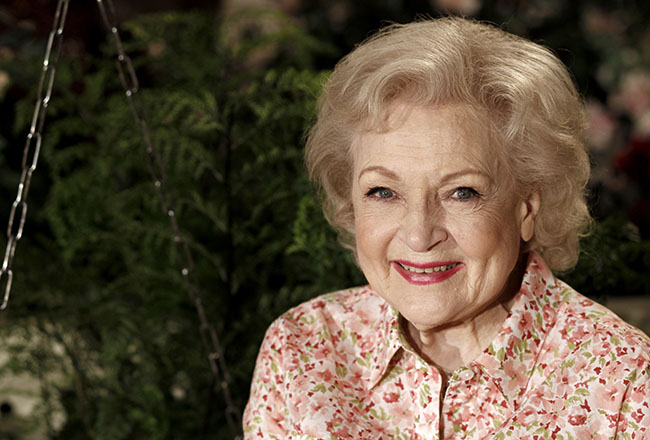 Actress Betty White in Los Angeles on June 9, 2010. (AP Photo/Matt Sayles, File)
Happy Birthday to American comedian and actress Betty White!
They say age is just a number, that it's your attitude that counts. And Betty White is the living embodiment of this!
She may have recently turned 99 but it seems she's got lifetimes of living still ahead of her.
In posting to Twitter on her birthday, she said she can now "stay up as late as I want without asking". Talk about #lifegoals!
Would you believe it?! It's my 99th birthday which means I can stay up as late as I want without asking. I am also very pleased to let you know about the re-release of my long-lost series after fifty years! I am just so proud of the "Pet Set". I hope everyone is safe and well. pic.twitter.com/uyn1IEXUqb

— Betty White (@BettyMWhite) January 18, 2021
White says her secret to a long life is to not take it too seriously and to laugh: "A sense of humour. Don't take yourself too seriously. You can lie to others — not that I would — but you cannot lie to yourself," she told PEOPLE.
Here are 7 reasons why we she'll always be a golden girl to us.
1. She's worked longer than anyone else in the television industry
Betty White has graced our TV screens for more than 80 years! Her first big hit was the The Mary Tyler Moore Show but she's mostly remembered for playing Rose in TV sitcom The Golden Girls, which ran from 1985-91 and sadly is the last surviving of the four actresses who starred in the show.
2. She's got serious comedic chops
And the awards to prove it. She's the only woman to have received an Emmy in all performing comedic categories.
3. In May 2010 she became the oldest person to host Saturday Night Live
She appeared on Saturday Night Live after a Facebook petition to get her on the show attracted nearly 500,000 members. Here's her opening monologue (spoiler alert, she hates Facebook.)
4. She's was voted the "most popular and most trusted celebrity among Americans" according to a 2011 poll
More trusted than Tom Hanks? Now that's saying something!
5. She provided the voice of a toy tiger called Bitey White in Pixar's Toy Story 4
Yes, the tiger was named after her! And she was in good company, with other celebrity cameos including Bill Hader and Red Hot Chilli Peppers' bassist Flea.
6. She appeared in a calendar in 2011 to raise money for animals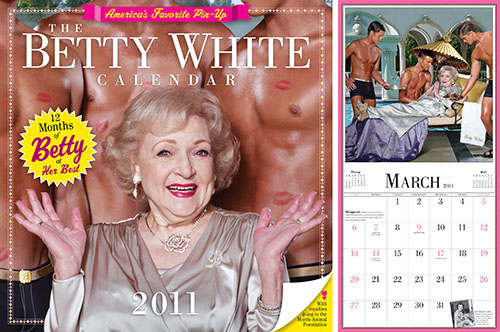 (AP Photo/Workman Publishing)
When Betty was 88 she posed for her own 2011 calendar which featured animals, archival photos from her TV career and plenty of shirtless, beefcake-type men (maybe that's the secret to her long life?).
7. She has her own clothing line (sort of)
In 2010 Betty gave permission for a Los Angeles-based apparel company to release a line of tshirts and hoodies featuring her face, with a portion of the proceeds going to her favourite animal charity, the Morris Animal Foundation.