A conscious effort to Think, Shop, Buy Local is at the heart of a thriving community.  And, there's no better time than the Christmas season to spend your money with local businesses across the Far South Coast.
Save yourself time and money and check out what these local businesses have on offer!
You'll find deals that will help you make your hard-earned cash go further plus unique ideas for gifts – experiences that will create life-long memories and unique, handcrafted items that you won't find anywhere else.
Your choice to shop close to home can be the greatest gift of all!
Batemans Bay Betta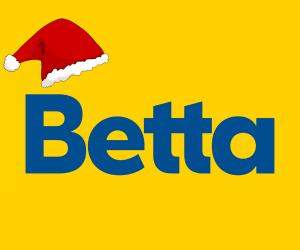 This Christmas shop local at Batemans Bay Betta  – Betta Brands, Betta Deals, Betta Service.
For all electrical appliances for your Home, Batemans Bay Betta have the biggest range at the best prices, why leave Town when you can shop with the Locals at Batemans Bay Betta.
See the Team of Locals at Batemans Bay Betta for the best advise and ongoing support after the sale.
| | |
| --- | --- |
| Sun | 10:00 am – 2:00 pm |
| Mon | 9:00 am – 5:00 pm |
| Tue | 9:00 am – 5:00 pm |
| Wed | 9:00 am – 5:00 pm |
| Thu | 9:00 am – 5:00 pm |
| Fri | 9:00 am – 5:00 pm |
| Sat | 9:00 am – 3:00 pm |