South Coast Business and Financial Solutions
Your Everylender Solution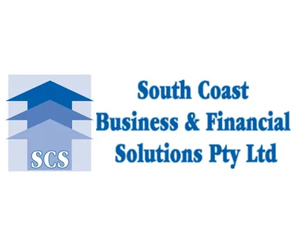 Contact details
Address

9/15 Boree Street, Ulladulla

Email

Phone

Website
Mon

9am to 5pm

Tue

9am to 5pm

Wed

9am to 5pm

Thu

9am to 5pm

Fri

9am to 5pm

Sat

By appointment

Also available after hours by appointment.
South Coast Business and Financial Solutions is the longest-established finance/mortgage brokerage on the South Coast of NSW. We have many satisfied customers throughout the country and by phone, fax, e-mail or face-to-face meeting we can service your needs Australia-wide. We provide personal, professional service when dealing with your finance enquiries and, being accredited with over 30 banks and major lenders, we normally CAN find the solution to satisfy your needs.
The business has been established since 1998, and with our wealth of finance experience, we know what the banks need to see, making the whole process much simpler and less stressful for our customers.